Transaction
Real estate services: Selling, letting & investment
Every property transaction represents a strategically important decision. We are at your service if you are on the lookout for a new office or seeking to upgrade your premises at your current location. We will find the ideal tenants or buyers for your purposes. We advise investors on crisis-proof investment products which are the perfect fit for their individual purchasing profile. We develop sustainable strategies for property portfolios. And much more besides.
We act as advisors on offices, logistics properties, shop premises, residential buildings and hotel properties. Our figures speak for themselves: On the German market alone, we let 1,437,000 m² of commercial space in around 740 transactions in 2022 and sold properties to a total value of 9.2 billion euros. What's our recipe for success? We have a keen understanding of the special local aspects in the markets. Working as an interdisciplinary team, our experts deliver ongoing market analyses to provide us with a solid knowledge base. And we evolve strategies tailored to your individual needs to enable you to develop your property holdings along successful lines.
We provide advisory services throughout Germany from our offices in Berlin, Dresden, Düsseldorf, Essen, Frankfurt, Hamburg, Cologne, Leipzig, Munich and Stuttgart, also availing ourselves of our global network of reliable partners for these purposes.

Real estate consulting: Sale and letting
SERVICES FOR OWNERS AND LANDLORDS
Our aim in finding a tenant or buyer is to ensure that your property is let long-term on the best possible conditions or sold at a profit. Our property consultants are specialised in sounding out potential for optimisation and are renowned for their straightforward approach. They act and negotiate in your best interests – from canvassing for buyers and tenants through to conclusion of the corresponding contracts. Exploit the benefits of our profound knowledge of the market and our extensive experience!
A selection of our services:
Transparent presentation of the supply and demand situation
Targeted approach of selected potential tenants or buyers
Individual marketing strategy with letting and/or sales on optimum terms
Support in negotiations on lease agreements or sale contracts
Green building solutions: Realising sustainability in properties along economically efficient lines

SERVICES FOR BUYERS AND TENANTS
Whether you are looking to rent an office, industrial or retail property or to buy a property for your own use, we are able to assist you throughout Germany in your search for suitable premises. Our real estate experts offer strategic support throughout the process, from canvassing the market through contractual discussions to completion of the deal. Your personal contact is able to draw on a long-standing knowledge of the sectors concerned to provide you with comprehensive advice in choosing your property. In the meantime, you can continue to focus on your daily business.
A selection of our services:
Development of a requirements profile tailored to your specified location and terms
Systematic identification and assessment of available premises
Conducting negotiations and support in contractual talks and deal completion
Presentation of premises and viewing
Advice on choosing the appropriate property or premises

Our services cover the following types of properties:


Commercial and residential properties: Advisory services for investors
SERVICES FOR INVESTORS
Are you planning to buy or sell one or more properties? In a dynamic market shaped by globalisation, our experienced consultants have the necessary clear focus. We are dedicated to achieving the best possible result for your investment plans in cooperation with you. We evolve your individual strategy by also sounding out sophisticated real estate products, with recourse to the expertise of local analysts in the field. You have one central contact throughout the entire transaction process – also in international projects.
A selection of our services:
Appraisal of your investment criteria and options
Up-to-date property and market analyses and valuations
Presentation of selected investment properties or portfolios and concrete recommendations tailored to your investment profile
Support throughout the risk assessment process
Development of an individual, target group-specific marketing strategy
Production of the full scope of sales literature
Identification of suitable buyers on the basis of decades of experience
Attainment of best possible price through bidding process
Support in contractual negotiations and conclusion of sale contract

Our services cover the following types of properties: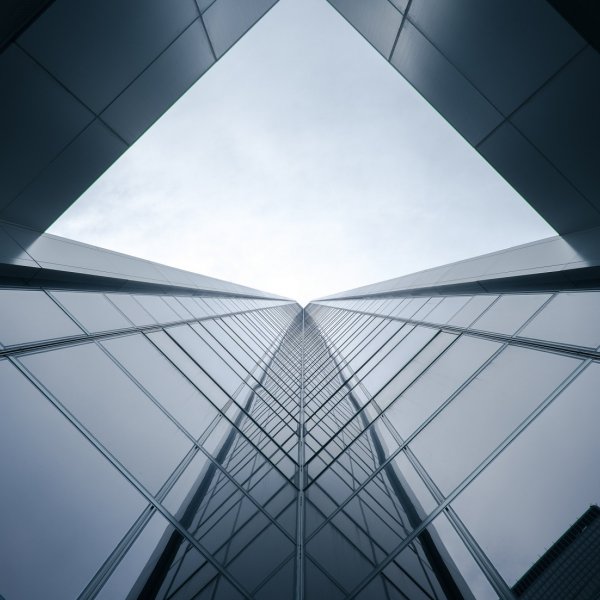 Additional services in transaction and investment consultancy
We offer various interdisciplinary services which have been developed especially for the German market:
Corporate Services: One key account manager supports a major client over the long term in cooperation with the relevant individual business units
Document Management Solutions: Solutions for one-off transaction data rooms or permanent digital document management systems
Retail Client Solutions: Solutions for retail companies, chain store operators and international newcomers with expansion plans
Retail Solutions: Integrated marketing of retail properties such as shopping centres and department stores
Project Solutions: Modular project services for tailor-made rental premises or properties – from the design concept through planning to relocation management
Industrial Development Solutions: Development of logistics and production properties to the client's specifications, from planning through to completion of the new premises
Data Center Solutions: Specialised search for data centres in suitable locations and purchase, sale or rental of the same throughout Europe
Redevelopment Solutions: Efficient, value-creating revitalisation strategies for property holdings
Green Building Solutions: Realising sustainability in properties along economically efficient lines
Tenant Representation: Individual tenant advisory services and representation of tenants' interests on the property market, including selection of new premises and lease negotiations
Investor & Asset Advisory: Advisory services for owners in connection with the letting and modernisation of property holdings to maximise both yields and tenant satisfaction