About us
Team spirit, passion and trust are the keys to success
BNP Paribas Real Estate is a leading German and international real estate service provider that has been offering comprehensive services throughout the entire property cycle for clients just like you for more than 60 years. We offer our support for your success in 23 different countries and provide local service in the form of around 5,300 employees at our own facilities and our alliance partners. In Germany, our 845 specialists in 11 locations are happy to help and offer professional services in the following business areas: Transaction, Consulting, Valuation, Property Management, Investment Management and Property Development.
How it all began
Karl-Heinrich Müller laid the foundation for our successful development in 1958, when he established the real estate company Industrie Immobilien Müller GmbH. This long-standing company was given a huge boost in 2001, when the international corporate group Atis Real was founded and opened the doors to global consulting and professional real estate service opportunities in the most important property markets in Europe. Just three years later, the financial services provider BNP Paribas recognised our potential and invested in the company as a major shareholder. This move set the course for stability and further growth. As a logical consequence of this development, our company was given its present-day name, BNP Paribas Real Estate. Nowadays, we are proud to be one of the strongest and most prominent brands in the real estate industry while still fostering a special corporate culture ingrained with the mid-market influences that shaped our company right from the word go.
What is the secret of our success?
The stand-out characteristics of our company are its personality, team spirit and expertise, all of which are down to our long-standing staff. Our employees use their many years of experience to foster deep and reliable relationships with our clients.
Even after 60 years of working hard to achieve success for our clients, one thing's for sure: we do not plan to slow down. In fact, we already have a multitude of new services and innovative ideas in the pipeline – making us well-equipped to continue to play a key role in the real estate market in the future. So here's to the next 60 years!
Our divisions at a glance
Our core business activities focus on letting office, industrial and retail premises and selling them to institutional and private investors.
We advise investors, property developers and large-scale enterprises in Germany and worldwide on the development and optimisation of their properties and purchase and sales decisions. Our service portfolio includes location and market analyses, concept development, portfolio valuations and portfolio presentations.
Our Valuation Services division offers valuations and due diligence assessments in accordance with German and international standards, including loan value assessments.
Our total of around 210 specialists are currently responsible for the management of 449 commercial properties throughout Germany, covering an area of 6.8 million square metres. Our service package in this division covers commercial and technical management, the coordination and management of technical and infrastructural facility management services and urban quarter and shopping centre management.
Our company, BNP Paribas Real Estate Investment Management Germany GmbH, offers a comprehensive range of investment solutions covering all asset classes and European markets. What's more, our solutions are tailored to suit the individual needs and risk profiles of investors. In addition to funds in accordance with German investment law, we also offer Luxembourg investment vehicles such as SICAV-FIS.
We offer our clients in France, Great Britain, Italy, Germany and Luxembourg a broad spectrum of services focusing on the construction, modernisation and further development of properties – be it for investors, users, private individuals or public authorities.

Corporate figures for Germany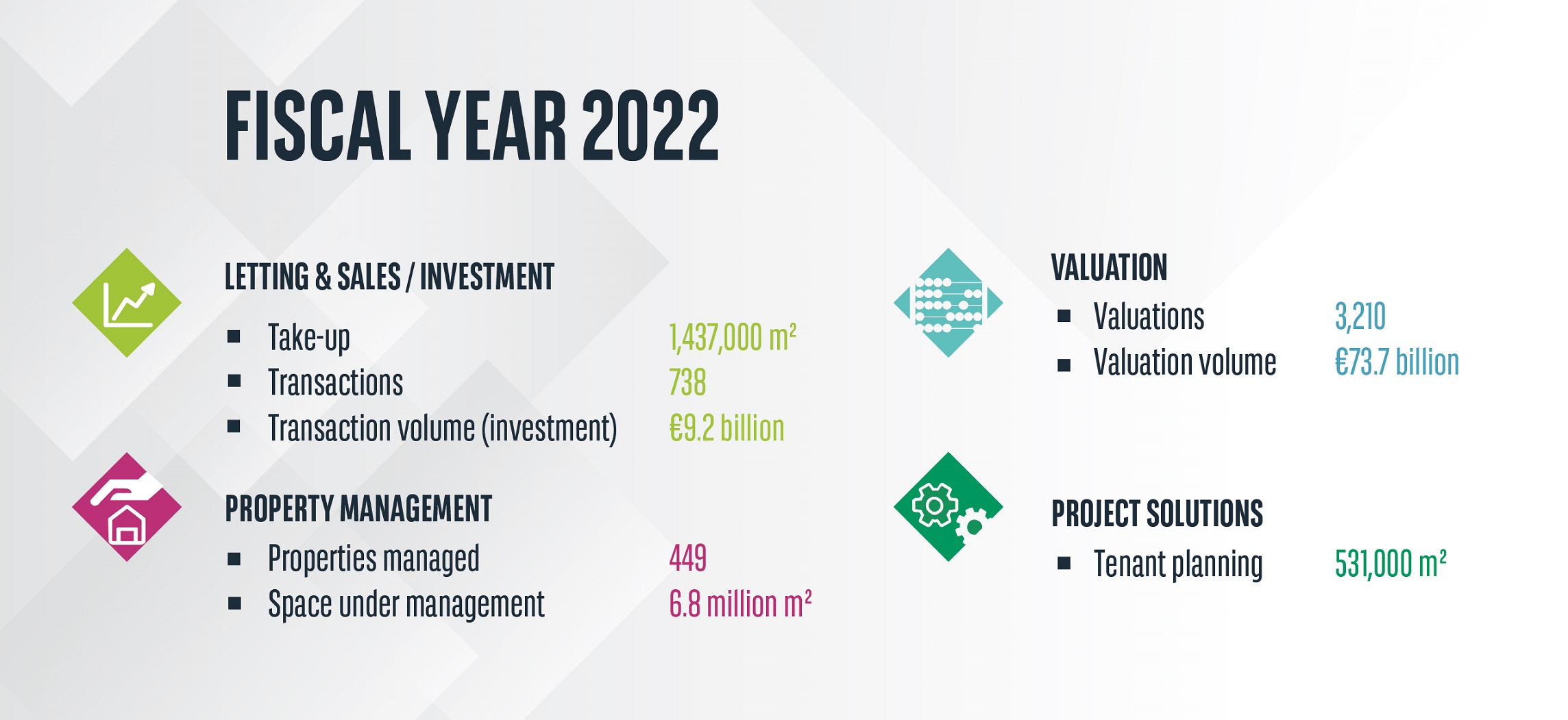 An award-winning dealmaker
In April 2023, we were delighted to receive the Top Deals Award from the real estate information service Thomas Daily. Based on the annually published Top Deals List of the 60 biggest transactions, the award was the first to honour the best real estate companies in various categories. In 2022, we came out on top in the categories of Overall Sales and the Office and Logistics asset classes, as well as achieving the Top Cities award for our Frankfurt location. With these first-place results in each category, we were also the overall winner of the rankings.
This impressive success represents yet another milestone on our journey to becoming a leading real estate service provider offering outstanding services for satisfied clients. We would like to thank all of our colleagues for contributing to this result with their strong performance and hard work and our clients for putting their trust in us and working hand in hand with us to achieve a multitude of exciting deals.

Global reach, a European focus and local experts
Nowadays, more and more real estate strategies are incorporating a global vision while still requiring a local solution. Thanks to our international presence and comprehensive local coverage, not to mention our strong understanding of global trends, BNP Paribas Real Estate is well-equipped to handle this combination. We operate in a multitude of countries and analyse the market cycles in every single one of them, thus enabling us to provide the precise information required to meet your needs and requests.
Whatever you require, you can rest assured that we will support you in every stage of your projects throughout Europe: from buying, selling and letting to project development and value creation and right through to management, valuation and consulting.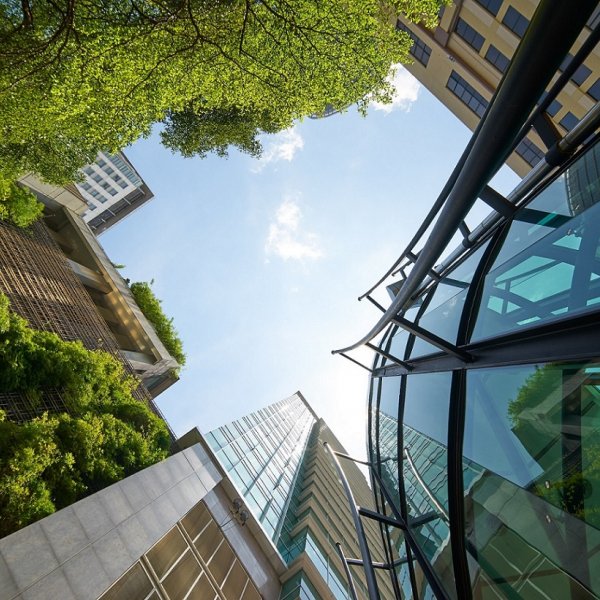 Corporate Social Responsibility
As a company, we are well aware that business and sustainability go hand in hand. We therefore want to take responsibility for this combination and make a positive impact with regard to society and the environment. Our efforts in this area are based on the Sustainable Development Goals of the United Nations and the four pillars of sustainability.