Consulting & Valuation
Your service provider for real estate consulting and current market analyses
Our aim is to ensure the success of your real estate projects. In a changing world, we achieve this aim through real estate consulting and valuation services based on a fund of market knowledge and practical experience which has been built up over more than 30 years. Our clients include national and international investors, open- and closed-end funds, REITs, the public sector, federal state and federal government ministries, property owners, major companies, asset managers, portfolio holders, centre managers, private individuals and family offices.
We apply strategic acumen to provide support throughout every phase of the property cycle – from development to marketing, for individual properties and property portfolios, including complex and challenging projects. Interdisciplinary teams attend to projects nationwide from our offices in Berlin, Düsseldorf, Frankfurt, Hamburg und Munich. Experienced analysts and real estate consultants are on hand to attend to your needs and deliver viable solutions with an in-depth knowledge of local markets and an eye for the special aspects of your project.
Our expertise is the key to your success. Find out more about our fields of expertise below.
Consulting
Our real estate consultants are on hand to support you with analyses, strategies and concepts
As interdisciplinary teams of economists, architects, construction engineers, lawyers and other specialists, we have the answers to your individual questions.
Our real estate advisory services at a glance:
Location and market analyses, feasibility studies, concepts, strategies
Investment consulting for successful placement of properties on the market; transaction advice
Relieving owners' workloads in the areas of letting, modernisation and performance optimisation
Professional advice before and during the purchasing process, risk assessments
Advice on sustainability and certification for the purposes of green building strategies
Revitalisation and conversion strategies for property holdings and undeveloped sites
Individual tenant advisory services and representation of tenants' interests on the property market

Valuation
Property valuation by experts: Determination of market values, expert opinions and scenario analyses
Do you require timely and accurate valuations on the basis of German (ImmoWertV, BelWertV) or international standards (RICS, TEGoVA, IVCS)? Look no further! Our specialists will point the way for you in the face of increasingly dynamic market and value trends in a national and international context. We illuminate the opportunities and risks of the different investment options for you in a comprehensible manner. We offer prompt, quality-assured expert appraisals of individual properties or portfolios in German and English – as concise assessments or full reports.
Our property valuation services at a glance:
Valuation in accordance with national and international standards and guidelines
Appraisals of sale values, market values and mortgage lending values
Purchasing and selling valuations
Performance appraisals
Business plan and cash flow analyses
Risk, scenario and sensitivity analyses
Asset management strategies
Market rent appraisals

Data room
Digital documentation of properties for property management and transactions
Property data and documentation are valuable assets. With this in mind, we set up secure, digital platforms – so-called data rooms – to document your property holdings and to enable you to make documents available to prospective buyers for the purposes of a sale process. The information amassed over the lifetime of properties alone causes the volume of data to grow exponentially. In addition, the quality requirements for documentation and reporting are becoming increasingly more stringent. All this adds up to rising costs and growing strains on capacities in the area of property management. We attend to the editing, digitisation, auditing, supplementation and optimisation of documentation as a single service provider And should you not yet use a document management system, we will be pleased to draw on our practical experience to help you choose a suitable system for your purposes.
As a transaction data room – for legally secure transactions and changes of owner. Or as a permanent data room – for long-term secure, flexible and efficient property management.
Our data room services at a glance:
Individual digitisation concepts and advice on choice of software
Digital platforms, admin function and Q&A process
Introduction of document management systems at companies, user training
Compilation of key data on portfolios and organisation of physical files
Procurement of all digital property records
Examination of documents in the home country and abroad
Obtaining information from authorities and building documentation
Revision of archives, completion of property documentation
Comprehensive reporting on the quality of digital property documentation
In a nutshell: You benefit from a clear and transparent structure for documentation of all your assets. This provides you with added scope in dealings with service providers and greater speed, security and flexibility in buying and selling. We eliminate redundancy and unnecessary work in documentation, save storage resources and thus lower your costs. We ensure the quality of your property documentation and provide for contemporary, professional market presentation.

Research
Market and location analysis for the real estate market
Important decisions require a sound knowledge base. To this end, we collect and analyse current market information for diverse locations. We place the market information at your disposal in readily comprehensible reports, presentations and special evaluations. This way, our research team supports you and the BNPPRE colleagues in every decision that comes along.
Our analysis services at a glance:
Compilation of national and international market figures in databases which are updated on a daily basis
Market analyses: National and international reports and presentations, including GIS-assisted analyses of catchment areas, journey times, the competitive situation, employees' places of residence and place of work
Customer-specific data analyses and presentations
Investment management analyses: Development of risk/return models and provision of strategic advice
Property forecasts for users and investors

Our services cover the following types of properties:
We also value properties run by operating companies, special-purpose properties and undeveloped sites and carry out valuations in connection with developments.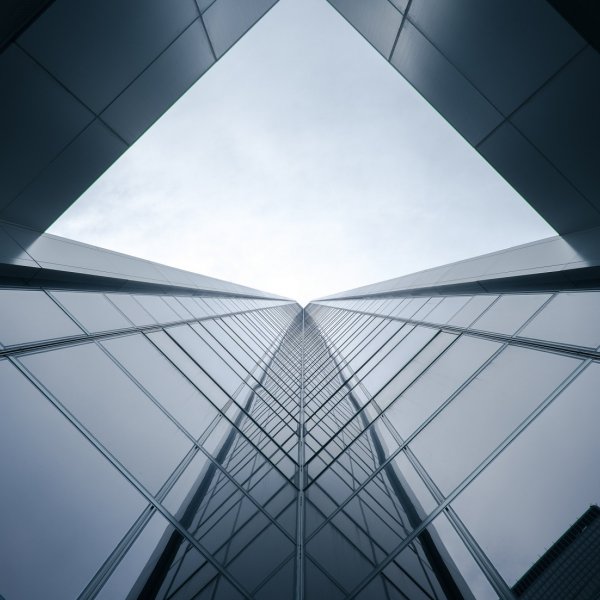 Additional services in real estate consulting
We offer various interdisciplinary services which have been developed especially for the German market:
Corporate Services: One key account manager supports a major client over the long term in cooperation with the relevant individual business units
Retail Client Solutions: Solutions for retail companies, chain store operators and international newcomers with expansion plans
Industrial Development Solutions: Development of logistics and production properties to the client's specifications, from planning through to completion of the new premises
Data Center Solutions: Specialised search for data centres in suitable locations and purchase, sale or rental of the same throughout Europe
Redevelopment Solutions: Efficient, value-creating revitalisation strategies for property holdings
Green Building Solutions: Realising sustainability in properties along economically efficient lines
Investor & Asset Advisory: Advisory services for owners in connection with the letting and modernisation of property holdings to maximise both yields and tenant satisfaction