Digital office market maps
BNP Paribas Real Estate's digital and interactive office market maps make it possible to keep an overview of Germany's top office locations and their submarkets, from the city centre to the periphery. The clickable legend helps you to select one or more office submarkets and also to analyse them on the basis of various office key figures, such as prime rents. You can also use the zoom function to take a closer look at sub-regions of the different market areas.
Functions of the office market zone maps at a glance:
Use the filter function to select individual key figures or overview maps
Use the legend to select individual submarkets by benchmarks (for example prime rents)
Use the zoom function to take a closer look at individual submarkets of the market areas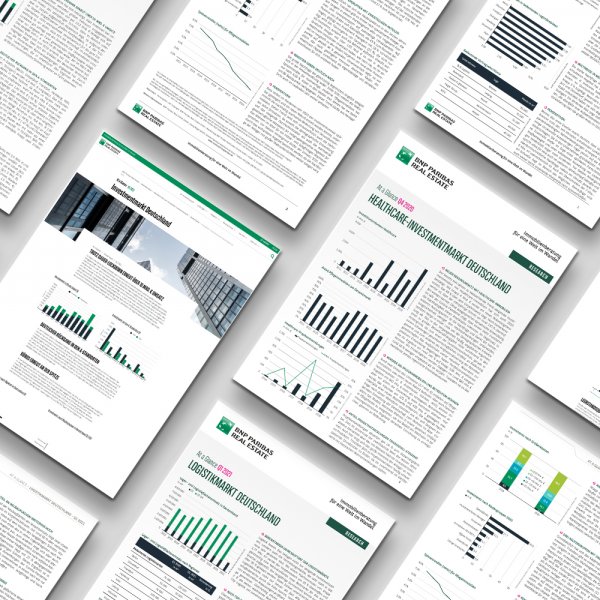 KEY FIGURES AND ANALYSES
ON THE GERMAN REAL ESTATE MARKET
Learn more about current performance in the investment, office, logistics, retail, hotel and residential real estate markets to support your real estate decisions with solid market information. We provide you with a nationwide overview as well as details on the real estate markets of Germany's largest cities.