Corporate Social Responsibility
Sustainability at BNP Paribas Real Estate
BNP Paribas Real Estate is the property consultant for a changing world. Mindful that business and sustainability are intertwined, we as a company are keen to demonstrate responsibility and make a positive contribution to the environment and society. Our efforts in this field are geared to the UN's sustainable development goals and the four pillars of sustainability:
Committed to sustainable business practice and long-term customer relations
Conserving resources and protecting the environment
Promoting talent and diversity in an innovative work environment
Promoting equal opportunities through donations and our employees' commitment
As a company we bear a responsibility which we take very seriously – a responsibility towards our customers, society, the environment and last but not least our employees. Only by living up to our responsibility can we play an active role in shaping a changing world and ensure our sustained success.

A reliable partner
The focus of the economic pillar is on stable growth and sustainable business practice. This, along with lasting relationships with our customers, is particularly important to us. To this end, we apply transparent business ethics and innovative services and pursue an ongoing dialogue with our partners.

Compliance
Compliance and the Code of Conduct provide the foundations for our corporate policy and our values-based business practice. Our staff receive regular information and training in this area.
The "Sustainable Procurement Charter" is signed by our suppliers and constitutes a key criterion in the area of procurement.
The Sector Policies have been defined with due regard to sensitive sectors and are based on the ESG (Environment, Social, Governance) standards.
Services and expertise
We offer comprehensive services in all phases of the property cycle, including green building solutions: We realise sustainability in properties along economically efficient lines to optimise yield and performance.
Our Property Management unit offers its customers sustainable products, such as green electricity. This saves costs and reduces emissions which are harmful to the environment.
Our report on the "Investment market Green Buildings" offers interesting insights into the distribution of green and certified buildings and the corresponding market.
In order to shed a little more light on the subject of sustainability in the real estate sector, we have chosen it as the cover topic for our magazine [CHANGE].
Networks and partnerships
Networks and partnerships enable us not only to share know-how, but also to pursue an involvement in the development of sustainable, future-viable towns and cities.
There is a growing demand for sustainable solutions in the property sector. We accord due consideration to our customers' future requirements so as to be able to offer innovative, sustainable solutions and corresponding services.

An environmentally aware trailblazer
We attach great importance to the protection of our planet and pursue ongoing efforts to reduce our environmental impact. In addition to protecting the climate and resources, this also boosts our efficiency.

Policies
Our Eco-friendly Guide provides our employees with guidelines on how to go about their work in a manner geared to conserving resources and protecting the environment.

A policy aimed at minimising disposable plastic products and promoting sustainable mobility is in place throughout the group.
Conserving resources
Our efforts to reduce emissions in properties begin at our own company: We use 100 % green electricity at all 11 of our locations in Germany. This will cut CO2 emissions by 7,000 tonnes over the next three years.
We source sustainable paper from a responsible supplier.
We cover our employees' public transport costs in order to promote the use of this means of transport. This offers a way of reducing our staff's ecological footprint on their daily journeys to and from work.
Initiatives
During European Sustainable Development Week, our staff receive information, ideas and suggestions on sustainability and ecology-minded behaviour.
Together with BNP Paribas Germany, we are taking part in the "Bike to work" initiative. This is a way to help protect the climate while also doing something for one's health.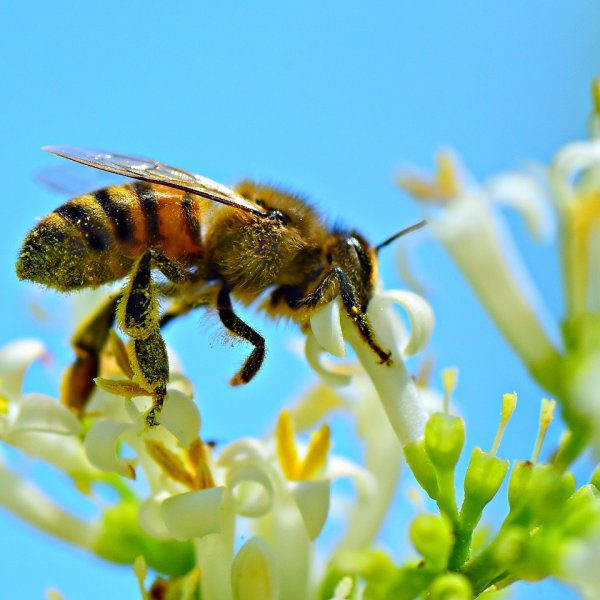 Best practice: Bees on the roof at our Hamburg office
In an effort to foster biodiversity in an urban environment, a beehive has taken up residence on the roof of our Hamburg branch. Bee death has become an acute global problem, the gravity of which has seen the issue find its way onto the political agenda. We enjoy looking after our new subtenants and take this responsibility very seriously. These busy insects play an essential role in our food supply chain by pollinating countless species of plants. As such, they are actually the most important creatures working for the benefit of humans

An excellent employer
We promote our employees' talents and careers. We champion equality, good health, respect and diversity to ensure the best opportunities and satisfaction for every individual.

Diversity and equality
We have signed up to the Diversity Charter to foster greater diversity in everyday work across all BNP Paribas companies. This corporate initiative for diversity at companies promotes various projects in the field of diversity management in Germany.
Our international "Women in Leadership" programme champions women in leadership positions.
We also promote diversity in all teams through the two career networks MixCity, for equality between women and men, and PRIDE, which provides for a work environment in which the LGBT community feels acknowledged.
We are committed to the #jamaissanselles initiative to increase the visibility of women at events.
Health management
Career and family: A professional family service is available to our employees, offering anonymous support in all circumstances, from looking after children and family members in need of care to crisis counselling and health prevention.
Health and provisions for retirement We offer our employees various additional benefits, from a company pension scheme through health initiatives to staff events.
Participation
The "ideas box" allows any employee to submit suggestions for improvements - we welcome participation and innovation, and rewards are on offer for good ideas.

Social commitment
We are represented at many locations around Germany and are keen to make a positive and sustainable contribution to society and the urban environment. With a focus on equal opportunities, we help people from difficult backgrounds to establish themselves in the world of work through our employees' corporate volunteering efforts and donations from the BNP Paribas Foundation.

Corporate Volunteering
Our employees act as volunteer craftspeople, jurors, mentors, readers, athletes. Our many offices mean that we are represented throughout Germany at charity events such as the J. P. Morgan Corporate Challenge or B2RUN.
BNP Paribas Foundation
Help2Help offers employees who work in a voluntary capacity for good causes a means of applying for grants to support charitable institutions with which they are involved.
Every Christmas, we provide donations to social organisations through the BNP Paribas Foundation. For some years now, we have forgone presents for our customers, making donations to regional charitable organisations instead.
For me, helping disadvantaged people is extremely important and highly rewarding. For all our economic success and the excellent circumstances in which most of us live and work, we must not forget those who do not enjoy such luck and support.