Logistics properties
Logistics properties
Logistics properties are used for warehousing purposes, to prepare orders and to dispatch and distribute goods, whereby the size of storage depots varies across a broad spectrum. In the age of e-commerce, this asset class has evolved into one of the most important in the real estate sector, with shortages of space in central locations an ever more frequent phenomenon in the logistics market. But rest assured - our industrial and logistics property experts know where to find the right logistics properties in the right locations and where an investment will be most worthwhile for you. Find out all about the services we offer in the field of logistics and how we can help you:
 Personal advisory services for you as a tenant / buyer / owner occupier
Are you on the lookout for new logistics premises or a warehouse? Leave it to us – our experts are at your service both at regional level and throughout Germany.
The functionality and location of the building are key factors when it comes to industrial properties. Optimising traffic flows is one of the main considerations for logistics firms and forwarding agents. Whether you are looking for a regional hub or concerned with choosing a warehouse from which to supply town centres, you can be sure that our logistics experts have the necessary market knowledge on tap. We are on hand to support you, from planning based on your specific requirements through to turnkey handover.
A selection of our services
Development of an individual requirements profile with regard to location, type of property and terms
Identification and assessment of available warehouses and logistics premises
Our extensive experience and market penetration throughout Europe ensure the best competitive terms
Presentation and viewing of commercial premises
Advice on choosing the appropriate commercial property
Conducting negotiations and support in concluding contracts

Industrial development
If there is no property to match your expectations, we are also able to offer rental properties tailored to your needs. Let us know your requirements and we will deliver just the property you envisage. We support you throughout the entire process here, from analysis of the site to completion of the new building. Tailor-made properties offering a high standard functionality and comprehensive, personal advisory services from a professional contact are standard practice for us. And you can also look forward to highly competitive rental terms into the bargain!
Over 60 years of experience grappling with the finer points of the industrial and logistics markets have made us what we are today: your experts in the field of commercial property. With our solid knowledge base and strategies tailored to your individual needs, we are sure to find the right premises for you.


Industrial and logistics properties: Personal advisory services for you as an owner
Are you seeking to let your logistics property or sell a commercial building, or are you on the lookout for a production facility or logistics depot?  Our property consultants will be pleased to attend to your sale or letting process just as you wish.
You will benefit from the best possible terms and fast, straightforward handling of your concerns. Acting in your best interests, we are always available to answer any questions or advise you in person.
A selection of our services
Professional marketing with letting and/or sales on optimum terms
Targeted approach of selected potential buyers/tenants
Professional drafting of marketing literature
Competent advice on property-specific matters and support in selecting the tenant/buyer and negotiating the contract
You can rely on our market knowledge and the strength of our partners operating in the national and international arena. Our access to a well-positioned and strong network establishes ideal conditions to ensure the competitiveness and profitability of your warehouse – whether you are in the business of letting or buying. 


Industrial and logistics properties: Personal advisory services for you as an investor
Are you planning to buy or sell commercial property? You can count on us for dependable support in this dynamic market shaped by globalisation and technical advances.
From warehousing and logistics properties to production facilities, our experts apply their know-how to optimise your investments and advance your performance strategies in buying and selling and after transactions.
As a buyer, you benefit from our buy-side advice throughout the entire purchasing process: We present selected products tailored to your requirements profile and deliver meaningful market assessments accompanied by documentation on locations and properties.
As a seller, you benefit from optimisation of the sale price, target group-specific marketing concepts and the identification of suitable buyers through calls for bids and corresponding bidding processes.
A selection of our services
Canvassing of suitable investment properties and/or investors
Drafting of comprehensive marketing literature
Management of the entire buying and selling process
Development of an individual marketing strategy
Compilation and management of investment funds in the logistics field
You can rely on our experienced experts in the logistics, light industrial and commercial sectors In addition to a broad network at both national and international level, we also exploit synergies between our business units to guarantee support throughout all phases of the value-added chain.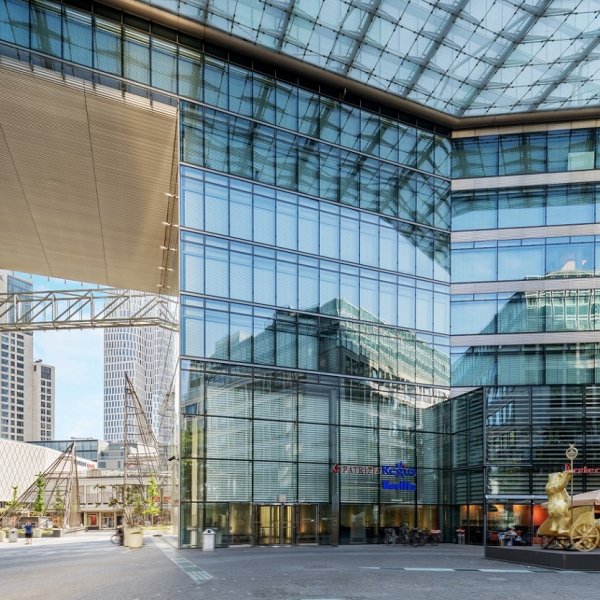 Your partner for logistics properties
North, east, south, west: we advise you nationwide and make use of our worldwide network of reliable partners. Benefit from our extensive market knowledge and many years of experience.