Our services in the field of planning and design
Our services in the area of planning & design
Hybrid working methods determine the working world in most companies and have become an established part of it. Why employees come to the office depends on very different factors. It has become clear that an attractive design and the right range of spaces and rooms play a significant role in this. But how do you find the right concept for your own company that motivates employees, attracts talent and strengthens the corporate culture? Let us plan and design your new working world together!
With our Project Solutions team, we offer our support in strategy & conception, planning and implementation as part of project management as an in-house solution throughout Germany. This offer is complemented by the communicative support of the change process in change management. Our team consists of creative interior designers, architects and change coaches who work hand in hand with our clients to develop the appropriate individual solution.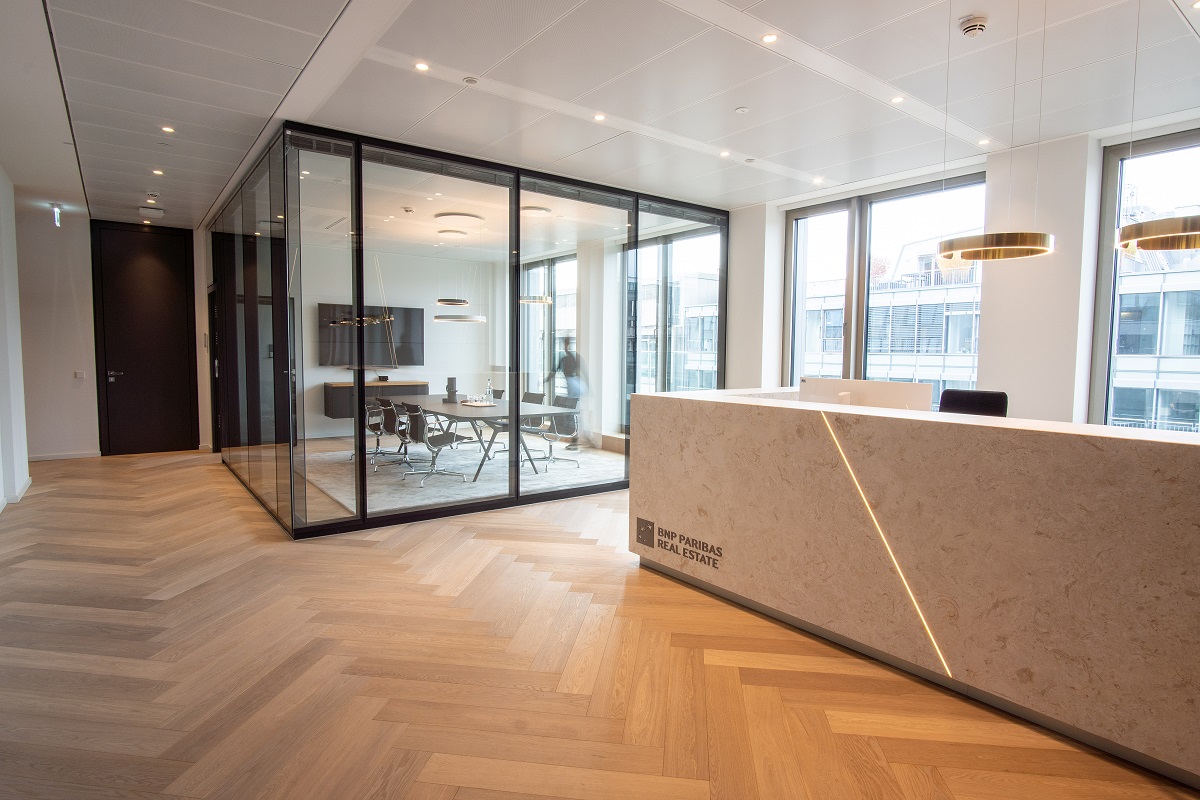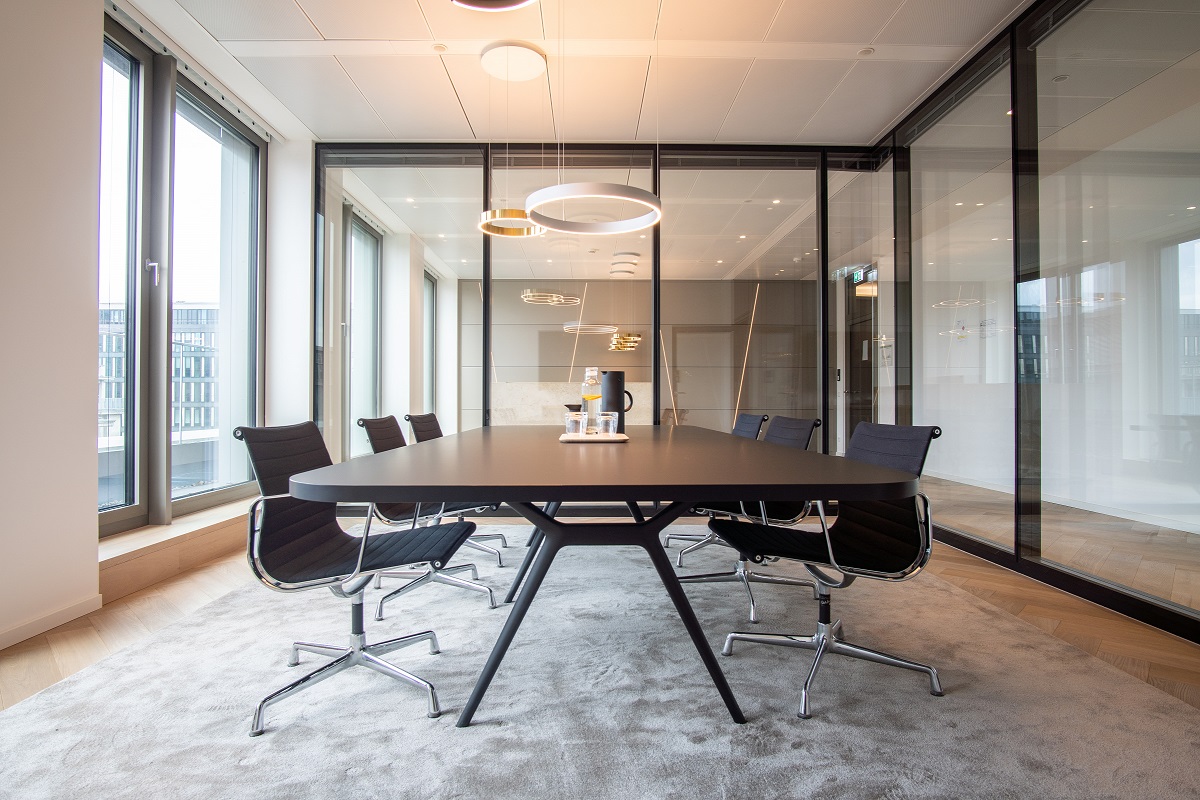 We create clarity and long-term added value
The new flexibility to decide where and when employees work has many companies thinking about the need for their own office space. The following questions are often raised: How much space do we need in the long term if employees work from home for two to three days? What will bring them back to the office more often? How can the classic standard workplace keep up with the self-chosen work location at home? How do I create new places of community and well-being in the office?
We work with you to develop your new working environment - whether it's a single office or open space, with desk sharing or without. Our in-depth look at work styles and activity profiles provides us with meaningful details on which future office environment will ideally suit the company or the respective teams. With our many years of extensive knowledge across all industries and company sizes, we bring additional experience to every project to keep our clients up to date with current developments.
A new office is always like a new home for our customers and their employees. It is so much more than just a place to work. Creating a place like this requires a lot of experience and intuition, so that an environment is created in which employees feel comfortable and can work creatively
Individual spaces or the entire building - the view of investors and owners.
Office space is more than one thinks. We focus on defined partial areas as well as on the entire building. We develop revitalization and upgrading concepts for owners and investors in order to improve the positioning of buildings on the market. We create sample and tenant plans that show different concepts and working environments. We provide the supplementary area calculation or an initial cost estimate at the same time.
One size does not fit all - there is not one solution!
For users and tenants, we take a detailed look at their own brand and unique culture in order to attract new talents with the right working environment, but above all to retain existing employees and incorporate their experience. The focus is on defining the required areas and spaces for everyday work together in agile processes and then turning them into the central meeting point for the company with the right design. Whether existing space or new occupancy, our team is happy to show how diverse space can be.
In doing so, we accompany our clients through all phases of the planning and construction process, the strategic consideration, the definition of the space and area program or the planning of the space. In addition, we always keep an eye on costs, deadlines and, of course, quality. We individually check the feasibility of the lease agreements and place a high focus on sustainability aspects.
Our market knowledge, the many years of diverse expertise of our team and our international network create security for our customers - from the search for properties and the conceptual design of new working environments to the selection of furniture or relocation support.
We are very satisfied with our new facility - both in terms of quality and appearance. When I look back, I have to say that I had a lot of fun, even though the relocation project was a horror show for me in the run-up.
A selection of our services:
Analysis & strategy
The analysis of the different job profiles in your company is the basis for any new or revised workplace concept. In an agile process, we work with you to question and define your requirements in terms of space, technology and corporate culture.
We integrate and further develop existing company-specific strategies.
Feasibility studies or revitalization and upgrading concepts for your real estate offer starting points for you as investors and owners.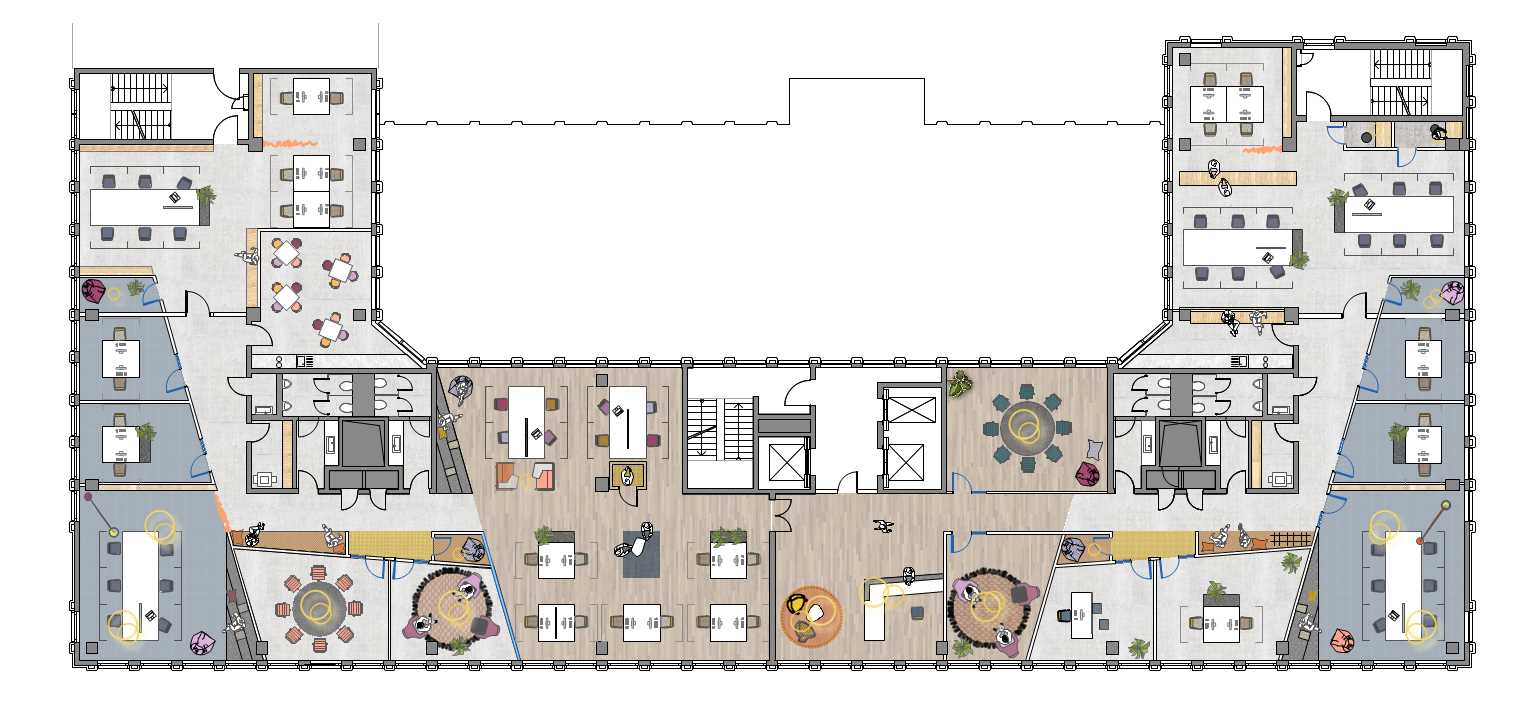 Change Management
If employees and managers are involved in the development of a new working environment, their loyalty to the company and their openness to new ideas increases. We take your employees along with us and accompany the changes with a customized change concept in close coordination with your HR and communications department.
Concept, Planning & Design
For your individual concept, we take your employees' needs into account and provide space for your company's culture.

We develop your new work environments in customized sample layouts as well as tenant fit-out plans.

We use area analyses to determine the efficiency comparison of different buildings. This is supplemented by the determination of space according to GIF or DIN.

Furthermore, we define the new interior design, supported by 3D visualizations, mood boards or test areas. We are independent of products and sales, therefore we support with manufacturer-neutral furniture suggestions.

The planning is worked out down to the last detail - right down to fixtures and special furnishings.

If you do not have digital plans available, we will take measurements. We are also happy to digitize existing PDF plans.
Project Management
We represent your interests throughout the entire planning and construction process in cooperation with a network of specialist planners for lighting, TGA, acoustics and media technology - from requirements management and the preparation of project budgets and scheduling, to the coordination of interior construction, to the commissioning of the space.

We support you in tendering and awarding contracts, taking into account your company's internal specifications.
Move Management
Of course, we also take care of the planning and execution of your move.

In addition to the inventory of equipment and technology, we create the individual relocation and occupancy planning, coordinate the relocation process and are also available on site on the days of relocation.