Our services in the field of planning and design
Planning and designing premises
OUR SERVICES IN THE FIELD OF PLANNING AND DESIGN
Planning and installing offices is highly time-consuming. A whole range of factors require to be considered. We're here to help you!
We are the only major real estate consulting company to offer planning and project management services as in-house solutions nationwide. Find out all about the services we offer in the field of design and layout planning: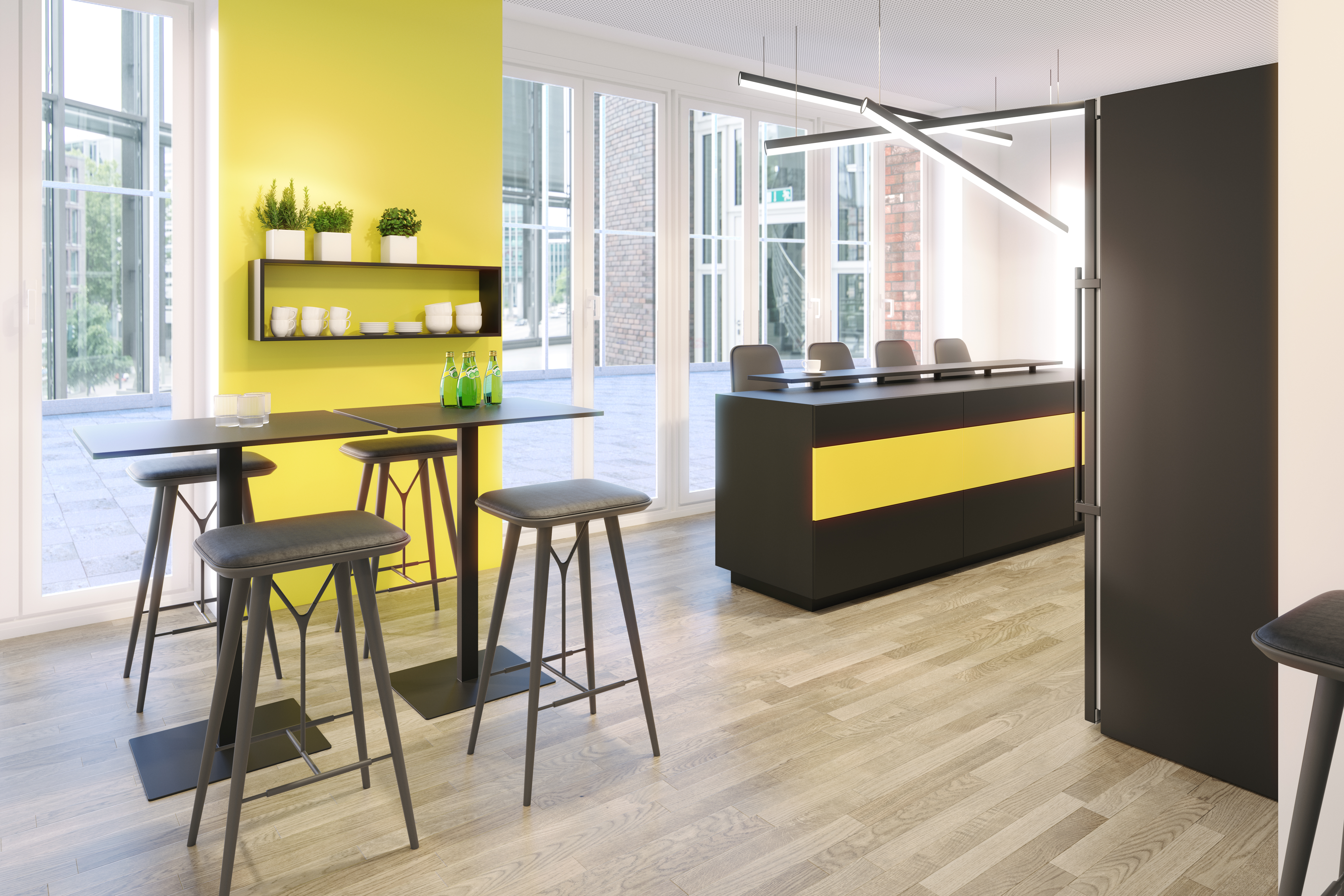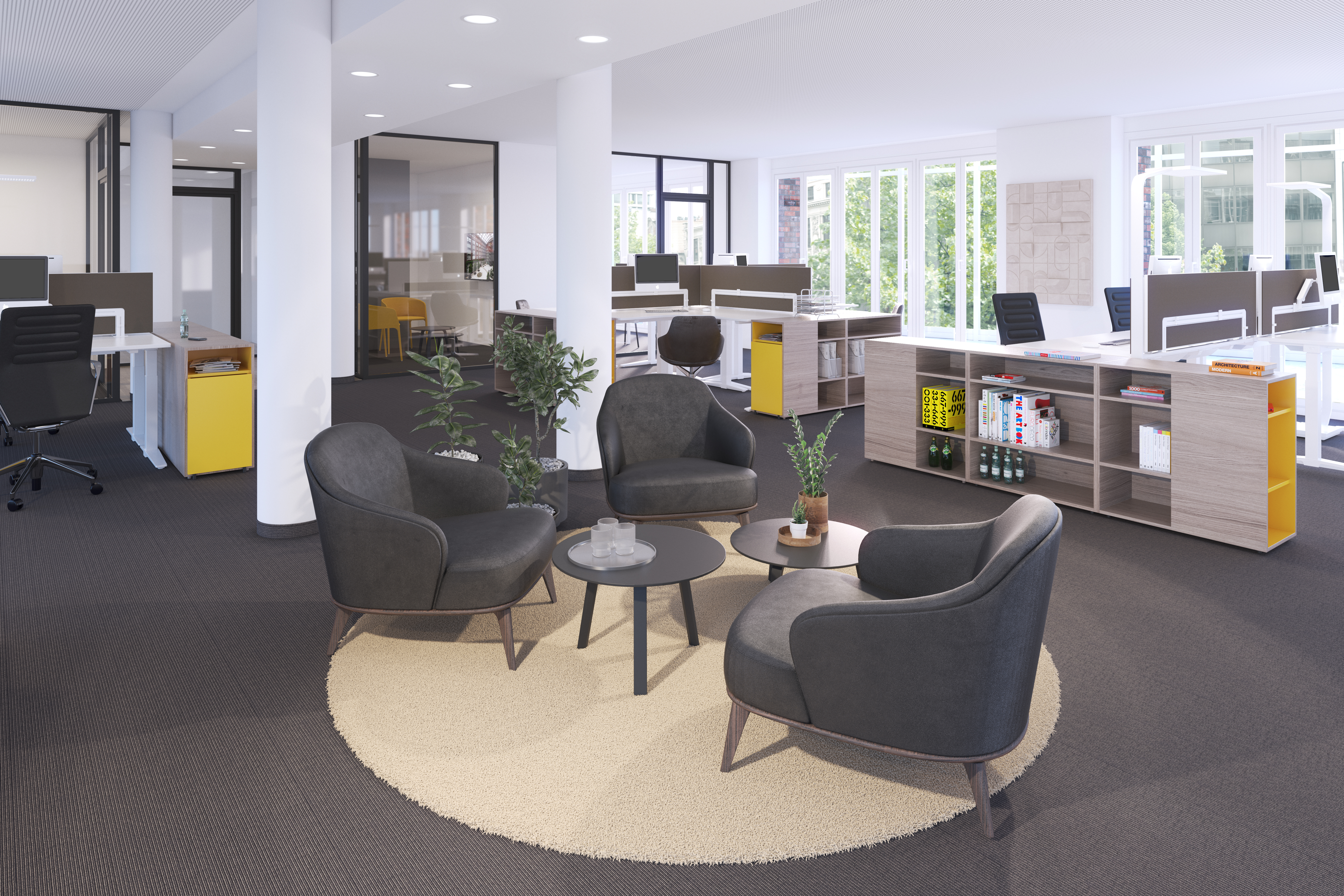 Design: our personal advisory services for you
How can I make optimum use of my premises? What is the right temperature in an office? What sound proofing is necessary? And how can the sense of wellbeing in offices be enhanced in the interests of lasting employee satisfaction? Exploit the benefits of our extensive experience in the area of Project Solutions! We will attend to the time-consuming tasks, allowing you to focus on your core business. We can advise you on the question as to whether cubicles, open-plan offices or modern work environments are appropriate for your company or department and provide assistance in the areas of layout planning and furnishings.
New office concepts should not be neglected: The design of a working environment to increase the motivation of employees and promote work processes is becoming increasingly important. In addition, modern offices support companies in their positioning as attractive employers.
Workplace design: a coordinated concept
You'll be surprised at the potential waiting to be unlocked in your premises. We develop revitalisation and enhancement concepts to position properties more effectively on the market. We can also produce and deliver CAD data, plus the corresponding planimetry.

Aesthetics and functionality are crucial to your employees' wellbeing. Our team will show you what potential your premises offer, illustrating your options with appropriate furnishings.

We represent your interests in all phases of the planning and building process, with an ever watchful eye on costs, deadlines and quality. We also ensure that construction measures are implemented as agreed in the corresponding leases.
If you so wish, our property experts can organise your relocation process – from soliciting offers from removal firms through to overall coordination.

Your benefits in the area of design
You can rely on our market knowledge, our staff's extensive expertise and our international network. Take advantage of our all-round support – from the identification of suitable properties through the design of modern work environments and project organisation to relocation management.
We are very satisfied with our new facility - both in terms of quality and appearance. When I look back, I have to say that I had a lot of fun, even though the relocation project was a horror show for me in the run-up.
A selection of our services:
Concepts & planning services
We take measurements, digitalize existing plans and determine the area according to GIF or DIN.
In addition to the analysis of your space, we also draw up an efficiency comparison and develop individual usage concepts for your building and office space.
We support you during the process with a tailor-made change management concept and provide sample plans and exemplary tenant layouts.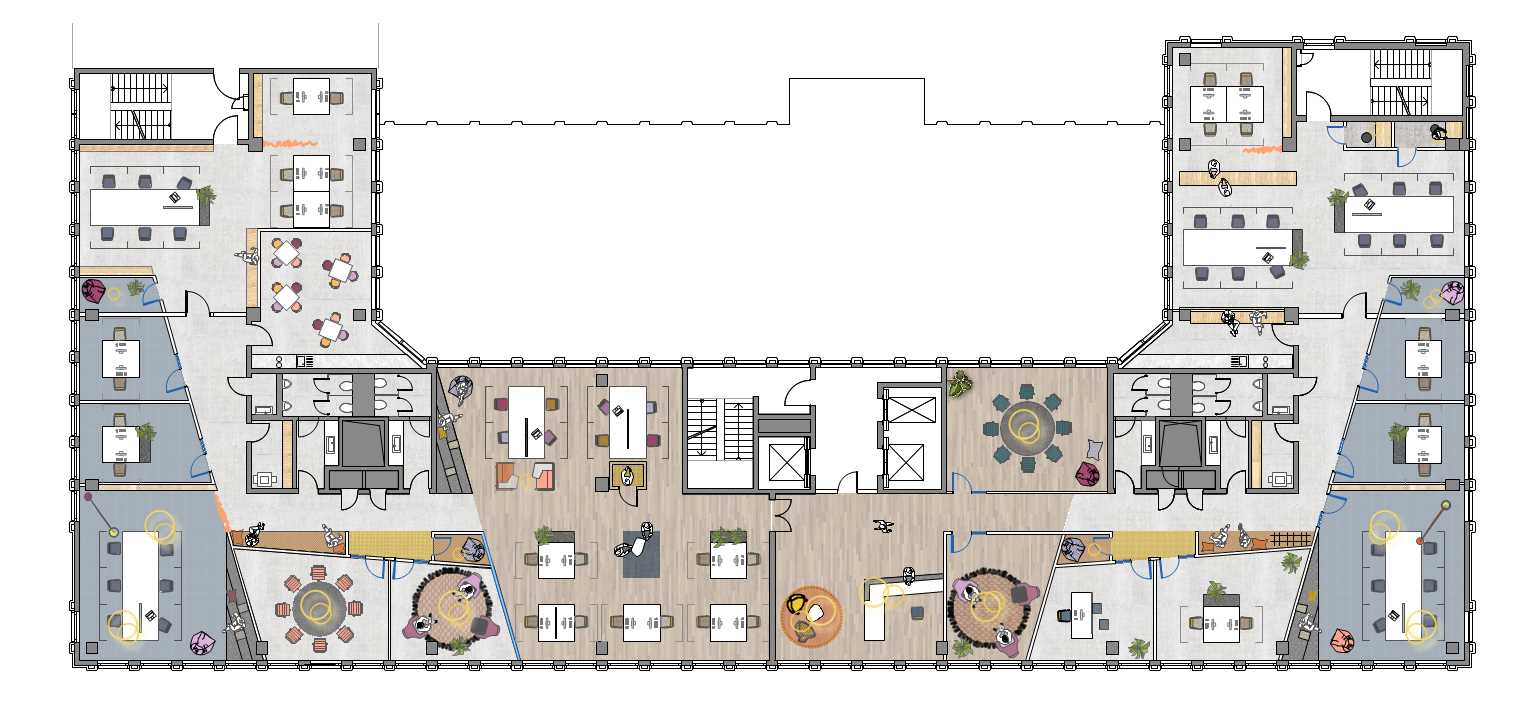 Design and interior design
For your individual design concept, we always have aesthetics and functionality in mind.
Our advice is supported by a mood board, collages, drafts for tenant fit-out plans and manufacturer-neutral furnishing proposals.
Benefit from our network of specialist planners for lighting, acoustics and media technology - we will be happy to support you in the tendering process and awarding of contracts.
Project Management
We represent your interests throughout the entire planning and construction process, from requirements management and the preparation of project budgets and time schedules to the coordination of interior finishing work and the commissioning of the areas.
Move Management
Of course we will not leave you alone in the planning and execution of your move. We are happy to take over the inventory of inventory and technology, individual removal and occupancy planning and on-site support.