Hotel properties
Hotel properties
Hotel properties are the focus of growing attention from both institutional and private investors. They are firmly established as an asset class in their own right on the German investment market. Properties run by specialist operating companies call for a thorough understanding of the specific sector concerned, however. Our hotel experts are at your service to help you address these complex challenges. Find out all about the services we offer in the field of hotel services and serviced apartments:
Hotel properties: Personal advisory services for you as an owner
In the hotel property segment in particular, it is not only the real estate factors per se which determine the value of a property. The success of a hotel hinges first and foremost on the strategic fit. This calls for due appraisal of the location, the concept and the operator. Accordingly, we offer comprehensive support in selling your hotels or serviced apartments, whether they take the form of existing property holdings, a development or a conversion project.
A selection of our services
Marketing of existing hotels and serviced apartments
Marketing of hotel and serviced apartment projects
Sale of conversion properties
Support and advice for property developers and hotel investors in connection with the development process and the sale of developments
Whether you are looking to invest, to sell or to optimise an existing property holding, you will be in the best of hands with the full-service support available from our interdisciplinary team of experts.


Hotel properties: Professional support in finding a suitable operator
Are you seeking an operator for your hotel or service apartment or for a project in this field? We will be pleased to attend to the structured, audit-proof operator canvassing process for you and to find the ideal partner with the right credit standing for your property. We are able to advise you on all real estate and hotel business aspects through to completion of the deal.
A selection of our services
Structured selection of the ideal hotel operator
Leasing of existing hotels and new developments
Leasing of conversion properties
Our in-depth understanding of the hotel industry and our access to a broad network of international, national and regional hotel operators assure you of the best possible prospects of your transaction coming to fruition on the very best terms.  Our International Investment Group additionally offers access to the global market and affords you the opportunity to become part of our network.


Hotel properties: Qualified advisory services for you as an investor / property developer
We know how hotels operate and recognise when the time is right to invest. It is the combination of hotel expertise and real estate know-how which makes us a true specialist in this particular market segment.
Place your trust in our long-standing expertise: Our hotel experts offer valuable support and assistance in connection with investment decisions, performance strategies and contractual negotiations.
A selection of our services
Support for buyers, from canvassing through to contractual negotiations
Support for operators and sellers from strategy development and implementation through to marketing
Property and market analyses, valuations based on current market data and many years of experience
Drafting of professional marketing literature
Structuring, digitisation and quality control of all property documentation
Regular reporting and audit-proof process documentation
Place your hotel investment on a secure footing and benefit from comprehensive full-service support throughout all phases of the transaction process.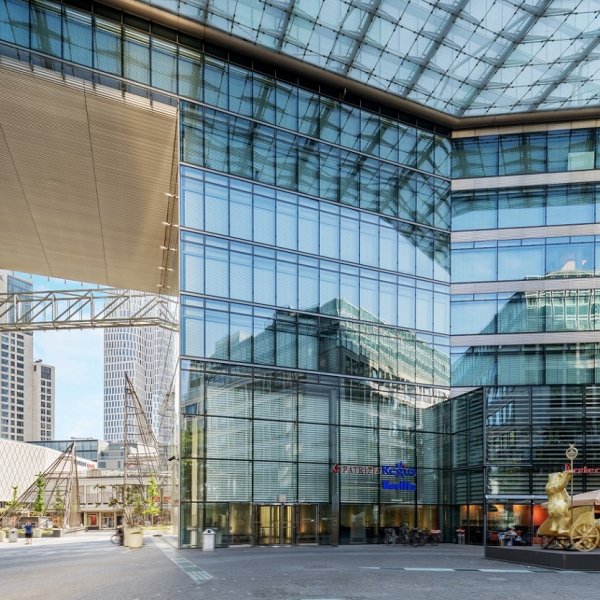 Your partner for hotel properties
North, east, south, west: we advise you nationwide and make use of our worldwide network of reliable partners. Benefit from our extensive market knowledge and many years of experience.