CUSTOMER RELATIONS IN THE TIME OF CORONAVIRUS – SOCIAL MEDIA IN ÜBERSEEQUARTIER NORTH
In the heart of Hamburg's HafenCity lies Überseequartier, which serves as the district's central gathering place. Hustle and bustle is normally the order of the day here. But the coronavirus pandemic has wrought many changes. Dr. Claudia Weise, Head of Center & Quarter Management, explains how customer relations can be kept well and truly alive in Überseequartier in times of social distancing.
The exhibition took visitors on an airborne journey through to 21 September. North German aviation photographer Dietmar Plath exhibited 50 large-format photographs showing aircraft, lost places and spectacular moments from far and wide.
The forthcoming Open Art exhibition will also be accompanied by digital content.
"Despite the easing of the measures to combat the pandemic, we intend to continue with our digital strategy, as digital communication media have become vital to the success of the Überseequartier brand." 
Gems from Übersee
The video initiative "Schätze aus Übersee" ('Gems from Übersee') presents news from the retail outlets and interesting snapshots from the history of Überseequartier on Facebook, as well as unique insights into the lives of the people who live on Überseeboulevard. "There was one feature showing how ice cream is produced, for example", the Quarter Manager enthuses. Each video is accompanied by a tricky question requiring viewers to do some guesswork. Whoever comes closest to the right answer wins a little gem from Überseequartier. "The aim of the online initiatives is to support retailers, to strengthen ties with existing customers and to win over new customers. All this is always important, and particularly so against the backdrop of coronavirus," explains Dr. Claudia Weise.
"The initiative is popular with retailers and visitors alike. The "Übersee ice cream" which we created for the video together with Orogelato has proven highly popular. And IRIS PHOTO reported that customers had dropped by directly after seeing the video about the gallery," she notes proudly. "Overall, we are satisfied by the way our followers have become involved with this initiative, whose postings have received a particularly large number of comments and likes. So you can look forward to more initiatives on our social media channels," Dr. Claudia Weise reveals at the end of our talk.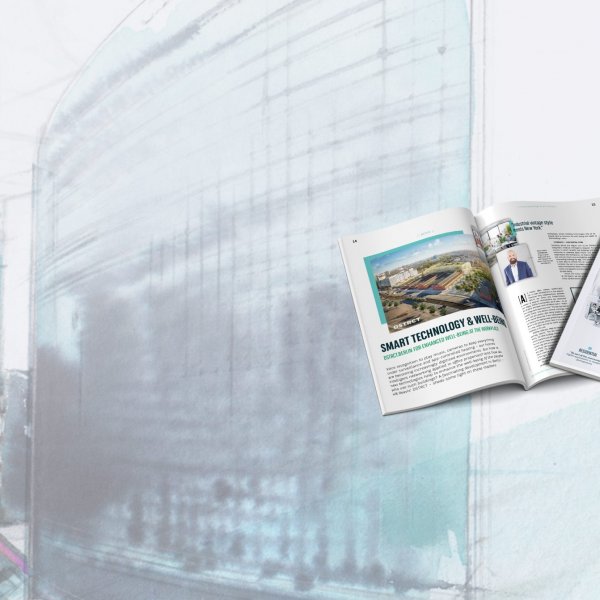 This article is part of Change 03
[Change] : Learn more about the third issue