SMART HOTELS – THE DIGITAL CUSTOMER JOURNEY
Digitisation in the hotel sector is still in its infancy. It is growing in importance against the backdrop of coronavirus, however. Digital tools help to ensure required hygiene standards and compliance with distancing rules in hotels. Aside from the current crisis, digitisation can also offer numerous benefits to the hotel industry in more normal times.
Hotel digitisation breaks down into two categories: the digitisation of processes that run in the background and the smart hotel which is directly experienced by the guest. Together with Thorsten Faasch, Director National Hotel Services, we take a glimpse at how a digital customer journey might look in the hotel sector.
THE DIGITAL CUSTOMER JOURNEY
HOTEL SEARCH
Nowadays, people use search engines and social media to find a hotel. Recommendations from friends and family also play a role, of course. To avoid getting left behind, hoteliers nevertheless need to concern themselves with topics such as search engine optimisation and new media, such as Instagram.
BOOKING
After finding the appropriate hotel online, customers book directly on their computer or smartphone. A user-friendly booking procedure is crucial here. Some hotels even enable customers to book a specific room from the comfort of their home - with park view, directly on the ground floor or next to the roof-top bar, for example.
CHECK-IN
The online check-in will gradually become established in the hotel sector, similarly to airport check-ins. At busy times of the day or when major fairs or events are in progress, hotel visitors can avoid long waiting times by checking in on their smartphones. A digital check-in also makes sense in the face of hygiene and distancing rules.
HOTEL ROOMS
In a smart hotel, guests can also use their smartphone as a hotel key: just scan in the barcode and enter. Numerous functions within the hotel room are also digitisable by app, such as setting the room temperature, operating the air conditioning or lowering the shutters.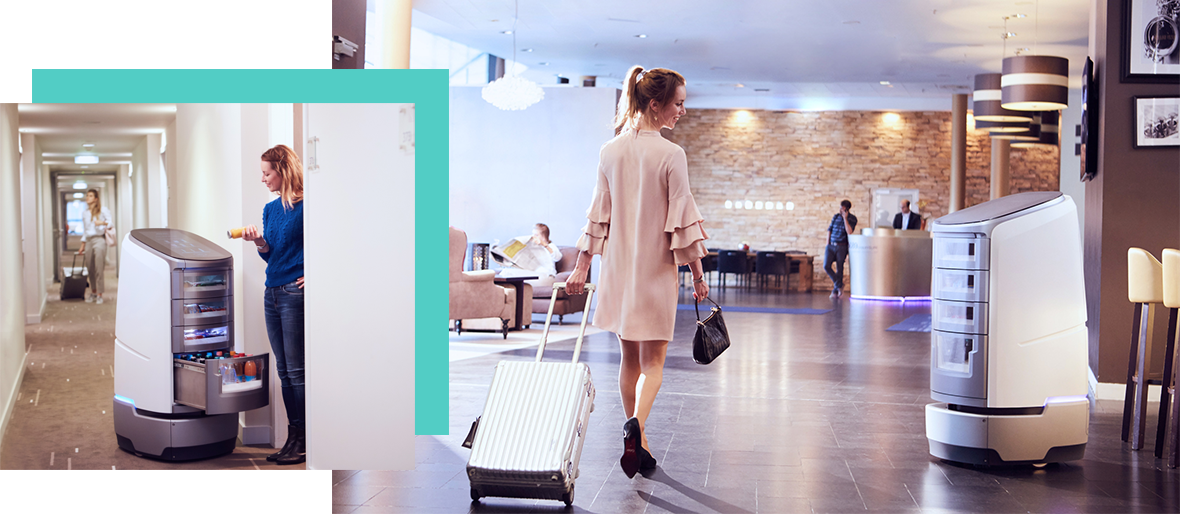 IN-HOUSE SERVICES
Hotel folder, travel guide, room service or hotel shop – all these services can be fully digitised.
VISITING A RESTAURANT
A visit to a digitised restaurant could proceed as follows: The waiter accompanies the guests to their table and explains how ordering by tablet works. The guests can order their drinks and food on their own and at the end of their meal they can settle the bill in contact-free mode using the tablet. The waiter merely brings the drinks and food to the table.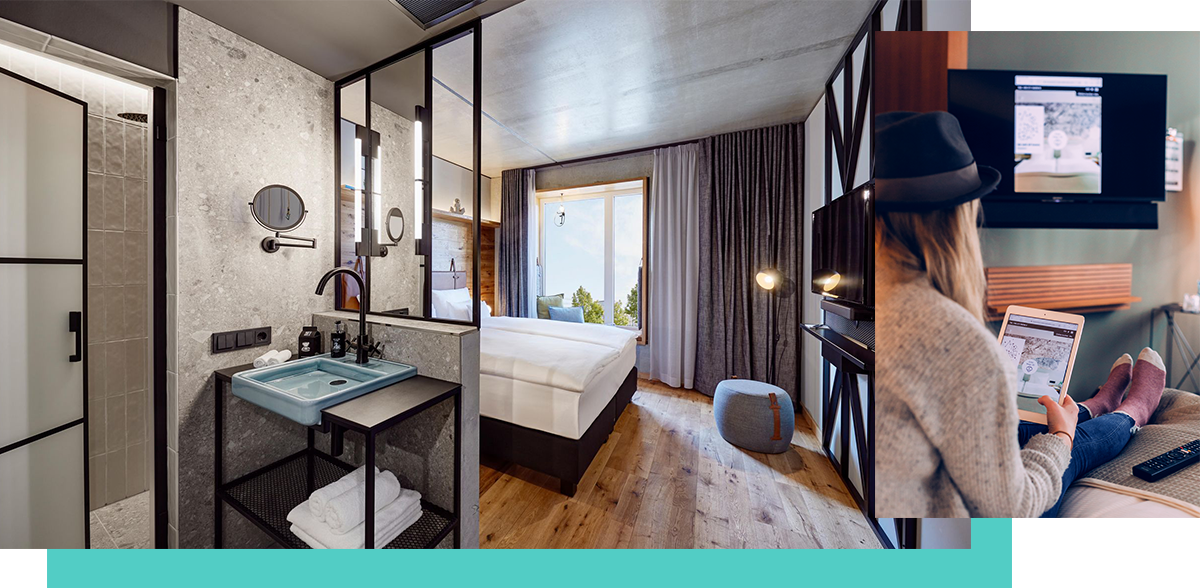 CHECK-OUT
Digital check-out by smartphone is part and parcel of a smart hotel. There are already many hotels in which the hotel key can be handed in to the hotel personnel without any contact. Digitisation makes everything even simpler – and contact-free.
Does that sound a little too sci-fi?
"Not at all. In Japan there are already hotels that operate without any personnel whatsoever, and the first smart hotels are also emerging in Germany, as demonstrated by the Cologne 'Concept Hotel Zum Kostbaren Blut'."
So that means downsizing? There is already a shortage of staff in the hotel sector, and hotels are unable to fill vacant posts. As such, rather than creating a problem, digitisation is a problem-solver. All in all, digitisation can enhance the standard of service for guests, help cut costs and, ideally, even generate new sources of revenue.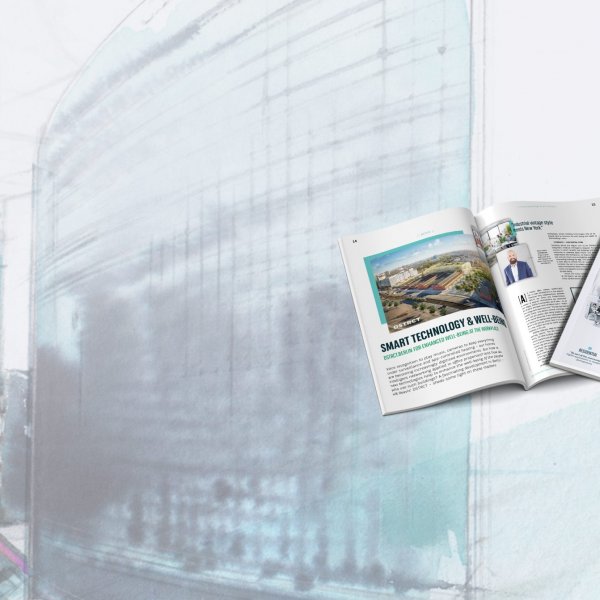 This article is part of Change 03
[Change] : Learn more about the third issue