THE HEADQUARTERS OF TOMORROW: STILL A MUST-HAVE?
The coronavirus crisis has brought the role of corporate headquarters into question: Do companies actually still need a central head office in times of remote working? Kevin Cardona, Chief Innovation Officer at BNP Paribas Real Estate, is certain that companies will continue to have head offices, but the role of the building in which these office are housed is set to change considerably.
A company's employees spend a large part of their daily working hours in meetings and at outside appointments. When evenings, nights, weekends and public holidays are also factored in, the occupancy rate of an entire office building stands at around 30 per cent. In other words, the office is an inadequately used facility. This is no reason to write off the office or even the corporate headquarters, however, as a company's head office strengthens creativity, interaction, team spirit and the corporate culture. Rather, we need to rethink the corporate headquarters of tomorrow.
Best Practice
Métal 57 – the new Headquarter of BNP Paribas Real Estate France
"When I am asked what a corporate headquarters will look like in the future, I reply that it will no longer be an office environment, but rather a productive eco-system."
Kevin Cardona illustrates how the head office of tomorrow will form part of this productive eco-system by reference to the example of the new HQ of BNP Paribas Real Estate in France: The Métal 57 building is currently under development in Boulogne on the outskirts of Paris. Here, traditional offices are to give way to cooperative and flexible options. The aim is to enable different areas to interact and to optimise them so as to make them available for other activities, as necessary.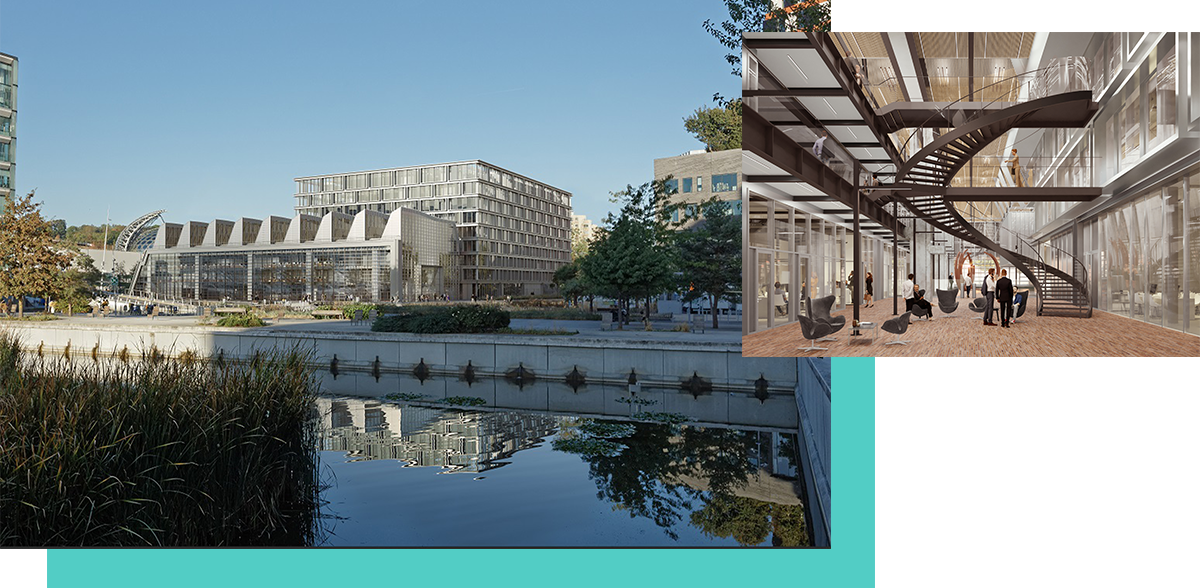 Following its opening, which is planned for 2022, Métal 57 will have longer opening times and the premises will be used more intensively than is the case with conventional office buildings. Specifically, this means that the remodelled offices will be shared with other companies. There will also be a publicly accessible arcade with catering and retail outlets.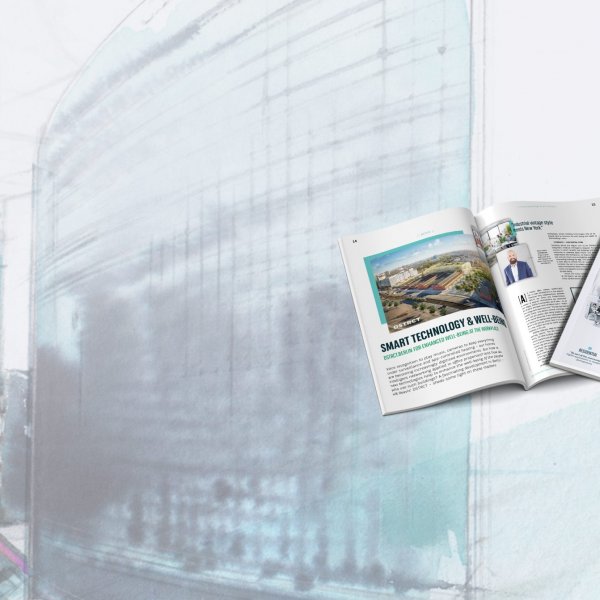 This article is part of Change 03
[Change] : Learn more about the third issue