Trends and insights of the residential market in Germany
After almost one and a half years of exceptional circumstances, recurring lockdowns, daily changes in measures and rules, and lively debates as to the timing and intensity of the economic recovery, the housing market has been largely unaffected. On the contrary – transaction volume remains high. It would be even higher if there were more available product. Investor interest is increasing in almost all market segments and locations.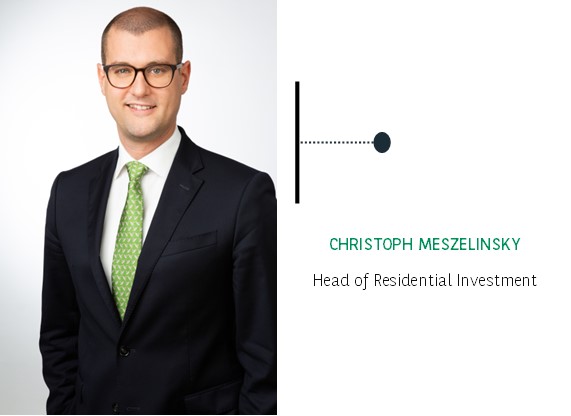 Since experience has shown that supply determines price when demand is strong, it comes as no surprise that purchase prices have continued to rise. In the first half of 2021 alone, multiples for prime new-build properties in A-locations increased on average by another point, and the situation is no different in sought-after B-cities. While investors continue to assume future potential for rent increases, as evidenced by the further (albeit slower) rise in rents, they are prepared to accept lower yields in exchange for stable cashflows and protection against crises, something absent in other asset classes.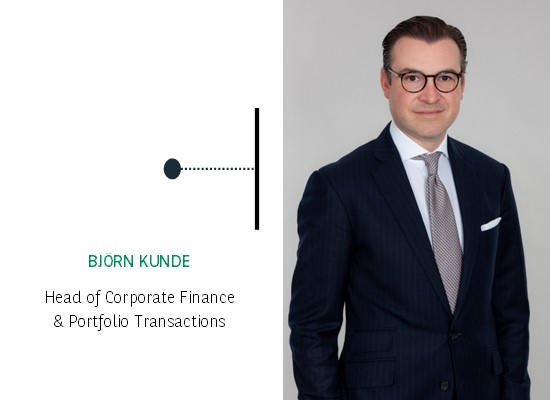 Not surprisingly, almost €9.9 billion was invested in larger residential portfolios (30 units or more) in the first six months of the year. Although the result is 16% lower than in the same period of the previous year, this is of little significance due to the takeover of Adler Real Estate by Ado Properties in 2020. In contrast, the ten-year average was exceeded by almost 14%. The best Q2 transaction volume of the last six years was achieved with almost €3.5 billion. This was accomplished without any major M&A deals, but with lively market activity in all segments.
We are proud to be able to show and explain this pleasing development in detail in the third edition of the report, which is specially designed for institutional investors. For the first time, in addition to the usual market data, we have also prepared a separate chapter on the legal fundamentals of the German rental housing market, which are not always easy to navigate. Through the guest article by Dr. Matthias Durst we hope that we can make greater contribution to market transparency.
Finally, we would like to take this opportunity to thank you for the very positive response to our research product and look forward to continuing to support your business with detailed information and stimulating topics in the future.
Download this market report as PDF