LOGISTICS ALSO CHAMPIONING SUSTAINABILITY & WELL-BEING
Prologis acquired a six-hectare site in the north of the Ruhr region in the autumn of 2019. Thanks to excellent cooperation with the municipal authorities, speculative construction of the logistics property covering 27,800 square metres got underway in February. Eight months later, the property was completed and a tenant had been found. Apart from the good location and transport connections, sustainability and well-being have also been instrumental to this success.
Sustainability plays an important role at this development in Datteln. This is underlined by the fact that the developers are aiming for Gold certification from the German Sustainable Building Council (DGNB).  "This is a brownfield development," explains Christina Deuß, Capital Deployment Manager Germany at Prologis. "The site was previously used by Ruhr Zink for the production of metal alloys. This meant that extensive remediation measures were necessary to clear the site of decades of contamination." Measures are also in place to protect endangered species.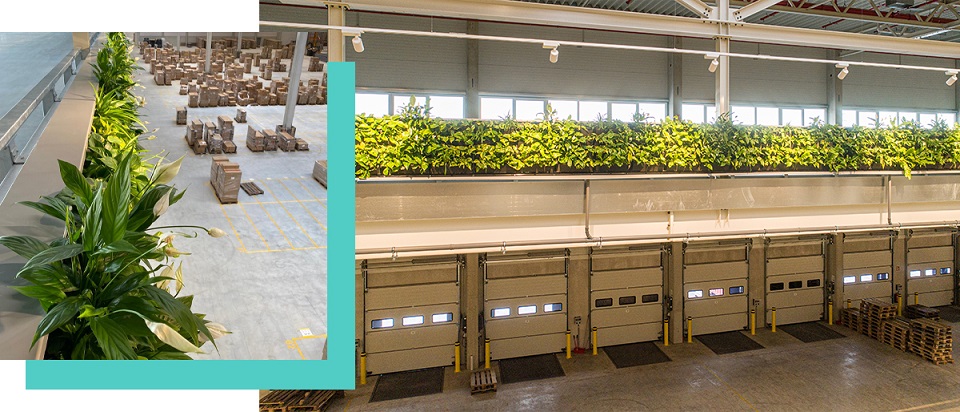 WELL BUILDING STANDARD® FOR EMPLOYEE SATISFACTION
Employee satisfaction is also a major consideration in Datteln. In collaboration with the WELL Building Institut, the WELL Building Standard® was duly adapted to logistics properties. This standard is based on findings from medical research regarding the influence of buildings on the health and well-being of their users. The aim of the standard is to create a pleasant and healthy work environment for employees and to enhance well-being on a sustained basis. This well-being is also intended to help recruit qualified staff and retain them at the company over the long term.
But what concrete merits does the first logistics property in Germany to be certified according to the Well Building Standard® have to offer? "The property in Datteln has a 4,500 square metre 'living zone' running across the entire width of the depot. The various sheds also offer a high quality of light and air as well as cooled and filtered drinking water from six drinking water dispensers," Deuß reveals.
A smart wall, providing insights into use of the plant and the efficiency of the energy-saving measures, is also on offer. "The vertical greenery is definitely a highlight," says Deuß.
"170 square metres of greenery within the logistics property provide for a healthy interior climate. The vegetation improves acoustics, reduces the risk of tiredness and stress and generally enhances well-being."
LOGISTICS: IDEAL CONDITIONS
Prior to completion, the entire logistics property was let to online retailer EUZIEL International GmbH. Alongside other premises in the Ruhr region, in future EUZIEL will handle its extensive European business from its new logistics centre in Datteln. "Our company has experienced strong growth over the past two years," says Yi Kong, CEO of EUZIEL International GmbH. "Turnover has also remained high throughout the pandemic. This prompted us to go on the lookout for additional logistics premises in the Ruhr region. The Prologis Park in Datteln won us over above all with its high sustainability standards and the WELL Building concept. It also offers ideal conditions for us: the closeness to the A2 motorway, which runs from the Netherlands to Eastern Europe. So we can serve all of Europe from Datteln."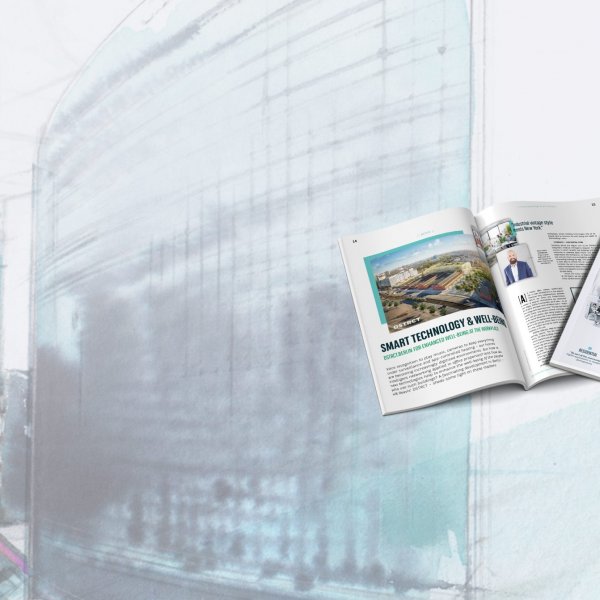 This article is part of Change 03
[Change] : Learn more about the third issue